Websites list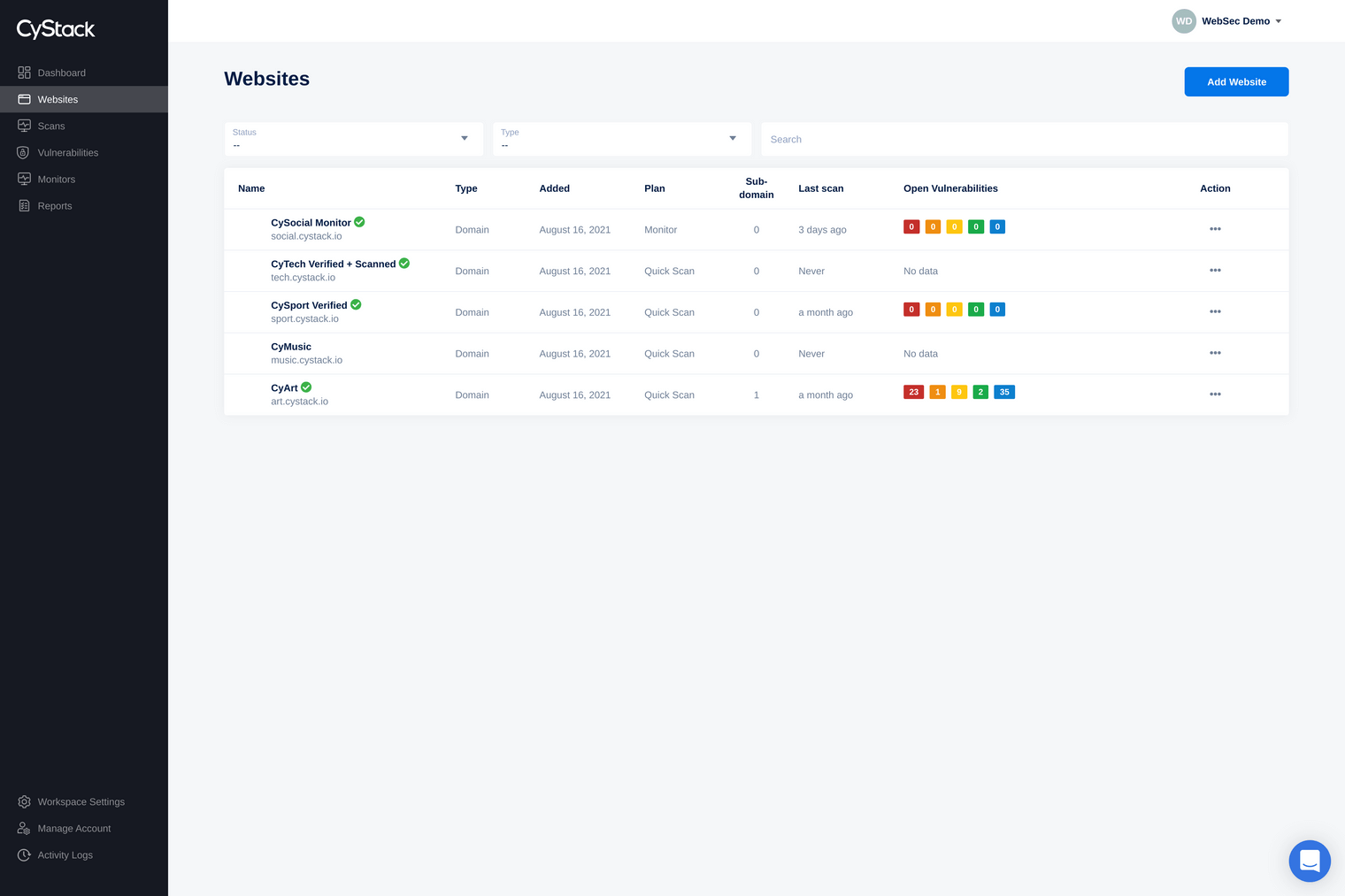 A list of websites that the customer has added to CyStack Web Security, with each Website the customer will be able to:
Manage Website information: the Websites interface will show information such as

Website name
Type: Domain or IP address
The time that Website had been added to CyStack Web Security
Plan: the package that Website is using
Number of subdomain found
The last time that Website had been scanned
Number of vulnerabilities that are Open

Perform actions by clicking on the three dots in the Action column you can
Website detailed information: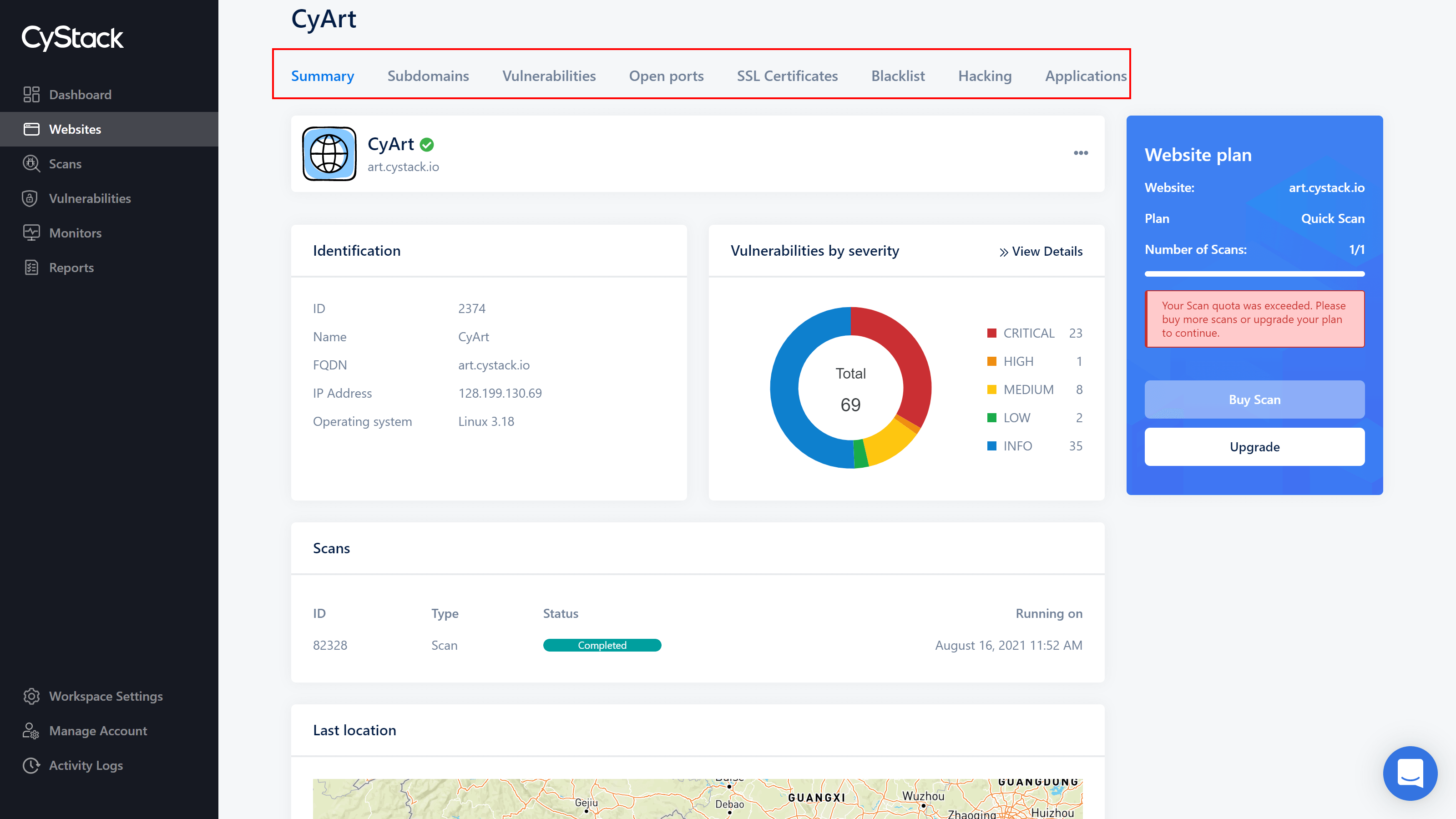 Clicking on the Website name in the first column will show the detailed information including
Summary: Name, ID, IP address, Operating system, Vulnerabilities by severity, etc.
Website plan: package information, number of Scans left, you can also buy more Scan or upgrade/renew packages here. If you're using Monitor package, you will also see the next billing date and number of sub-domain here.
Open ports, SSL Certificates status, Blacklist or Hacking status, etc. (Click on the topmost horizontal subfeature tabs to view more details).