CyStack ID account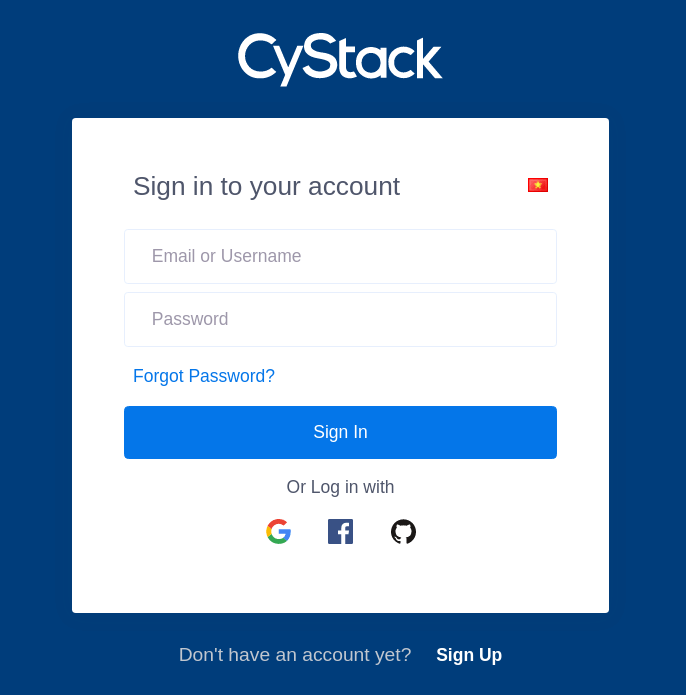 CyStack ID is the account used to log in and access CyStack's products. Customers can access CyStack ID page from our products' UI or URL: https://id.cystack.net/open in new window
To log in, please fill the username and password in the CyStack ID dialog then click on "Sign in", or you can also log in with your Google, Facebook or GitHub account.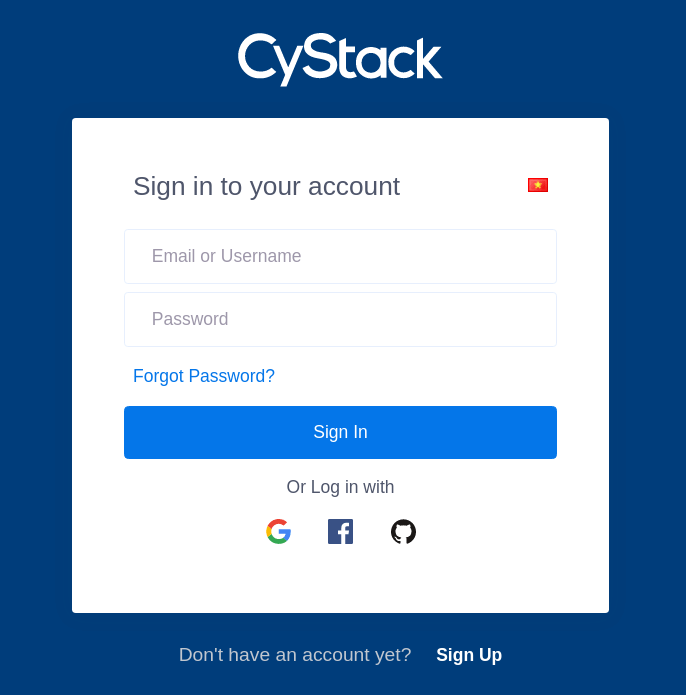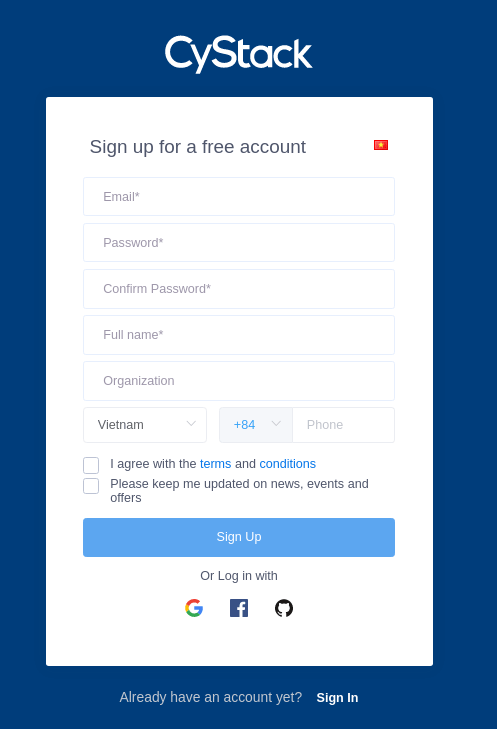 If you don't have an account and have access directly via the URL https://id.cystack.net/open in new window and also haven't registered from the UI of any CyStack's product, please click the "Sign Up" to move to the register page.
Please provide all information, tick the "I agree with the terms and conditions" then click "Sign Up".