CyStack Web Security's Interface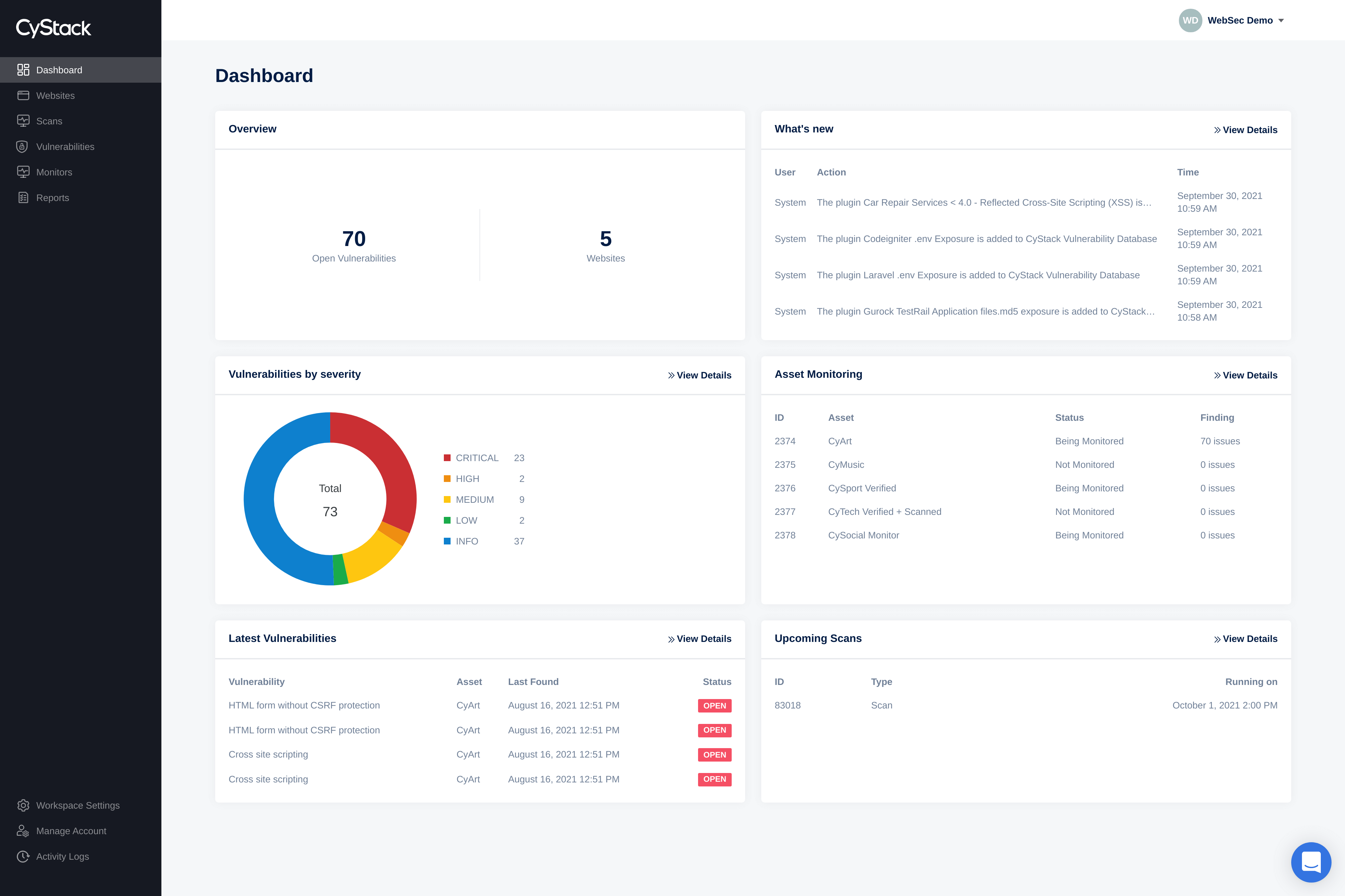 After logging in or access via URL, you will be directed to CyStack Web Security interface, started in this Dashboard which provides an overview of the security of the system, including information from all product features.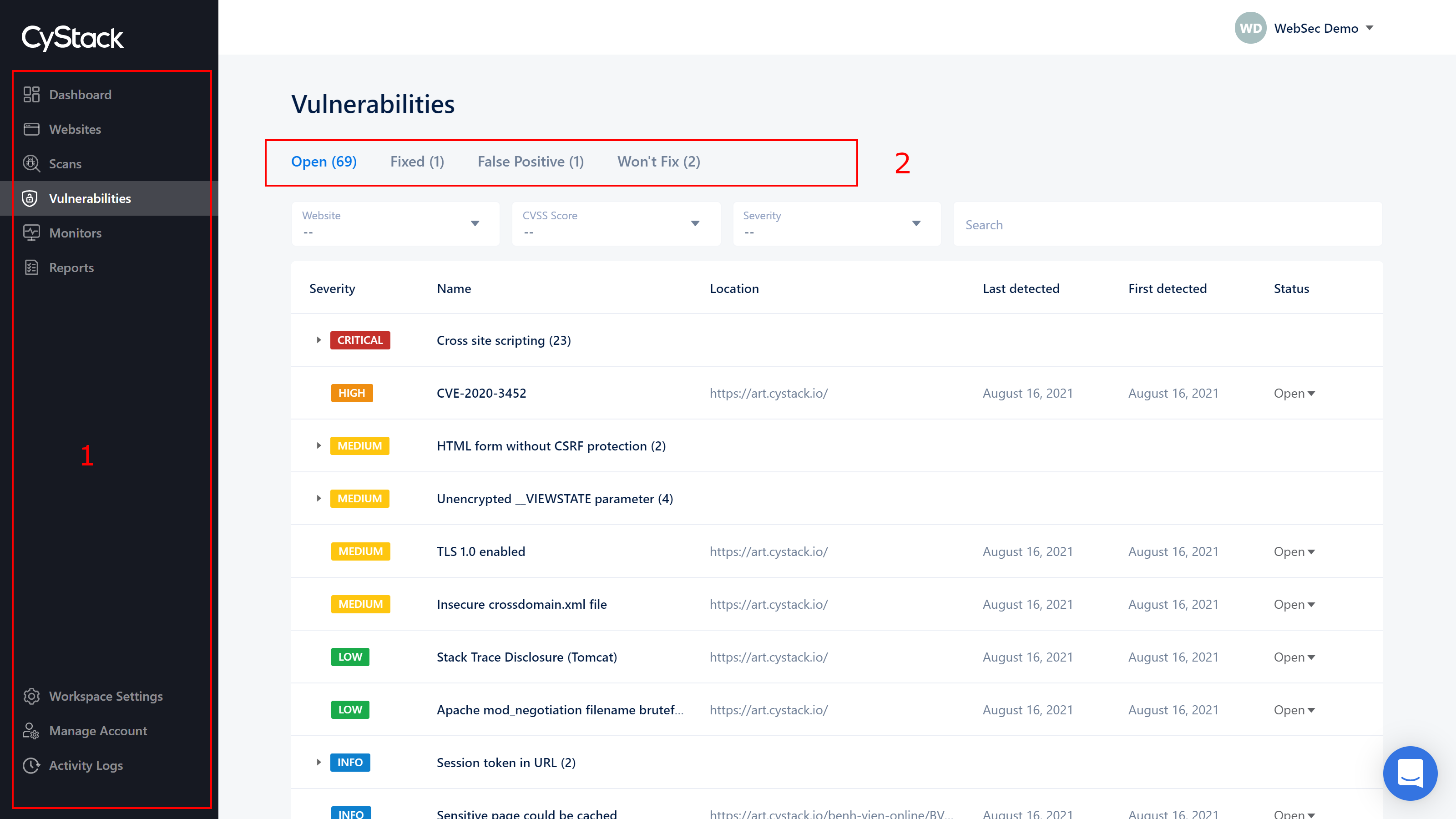 On the leftmost column (1) you will see several Feature tabs, each tab is one of CyStack Web Security features. These tabs will stay visible and will be your Navigation Bar. Clicking on the Feature tab will bring you to the feature's interface, in which there may be more horizontal Subfeatures tabs on top (2).