Monitors Settings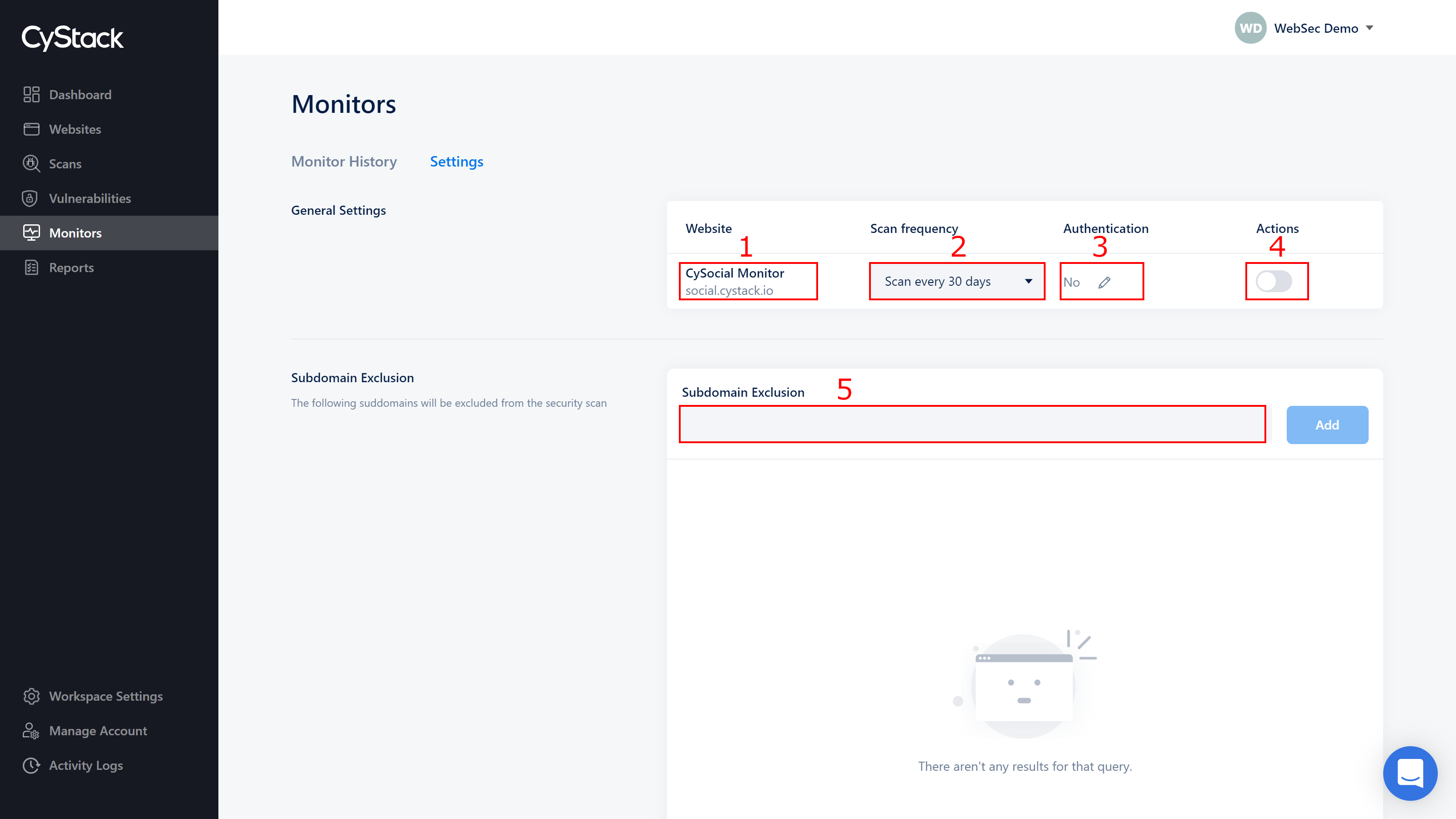 In this section, customers can change the settings and turn on the Monitors features.
(1) Websites with Monitoring package will be listed here.
(2) Scanning frequency (daily, every 7 days, every 14 days or every 30 days)
(3) Authentication: if the Website you want to monitor requires signing in to use its features, please choose a method of authentication:

Basic: Enter username and password to log in to that Website.
Cookie: Copy and paste the cookie into the box.

(5) Subdomain Exclusion: list of subdomain that will be excluded from the monitoring process.
After choosing the settings, switch on the Actions button (4) to activate Monitors feature for the websites.