Add Website and verify ownership
After login, customer will receive one free Quick Scan for each first time verified Website.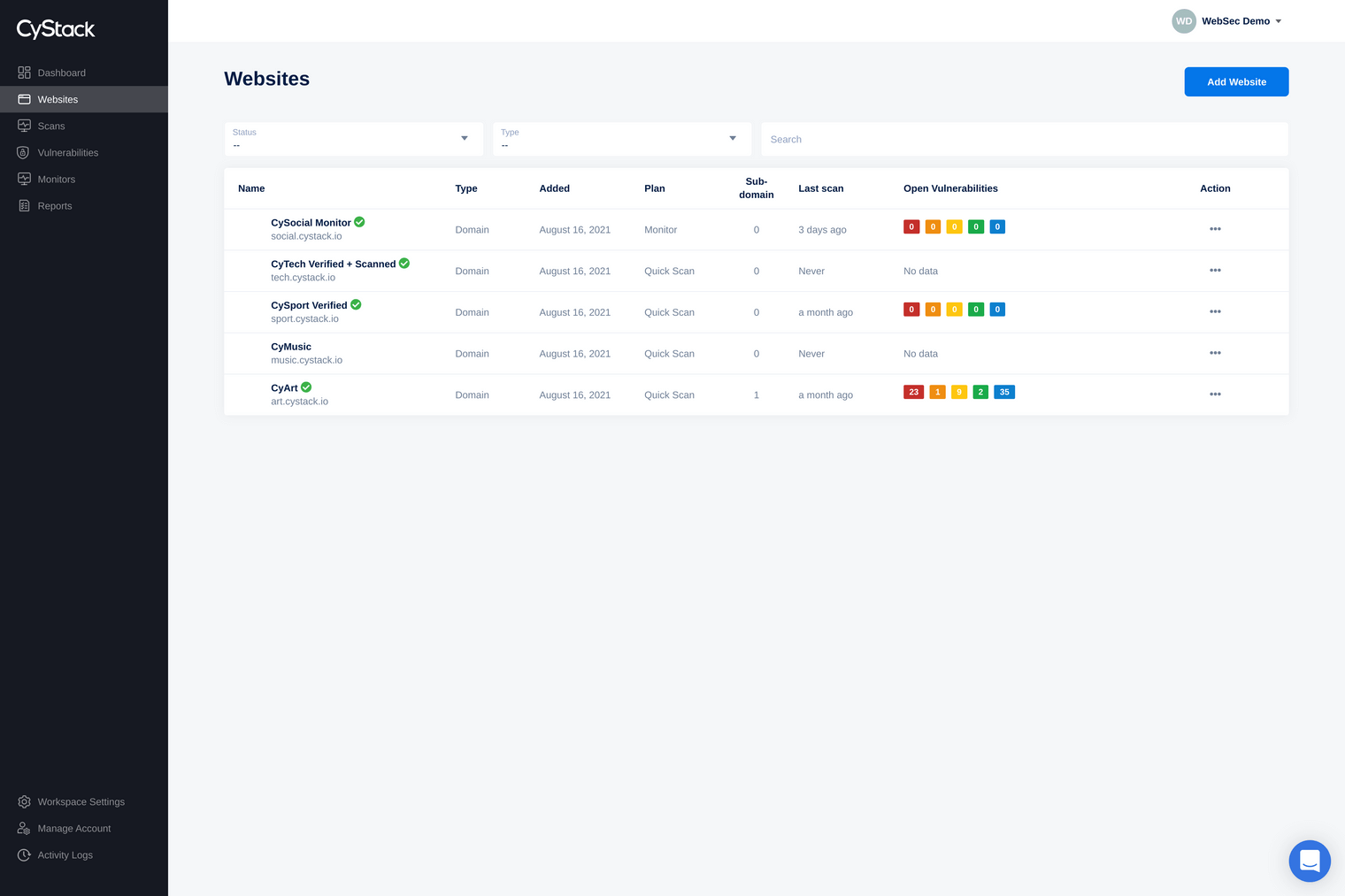 Before going to Start Scanning, please go to Websites feature tab to Add Website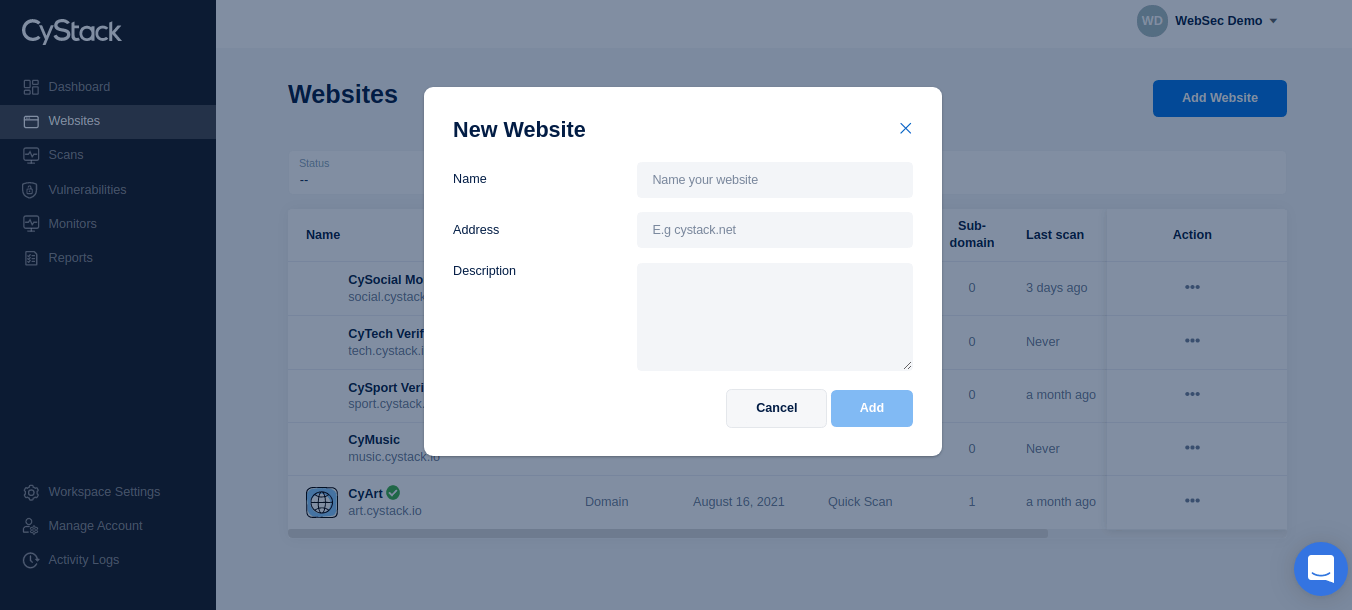 After entering the information, click on "Add" to finish adding a Website, it will be shown in the Website list.
A newly added website will not have the Green tick next to its name, and can't be scanned yet. You will need to Verify ownership to start scanning.