Reports list
Acess the Reports tab on the left to open the Reports feature tab, with all the reports for both Scan and Monitor features.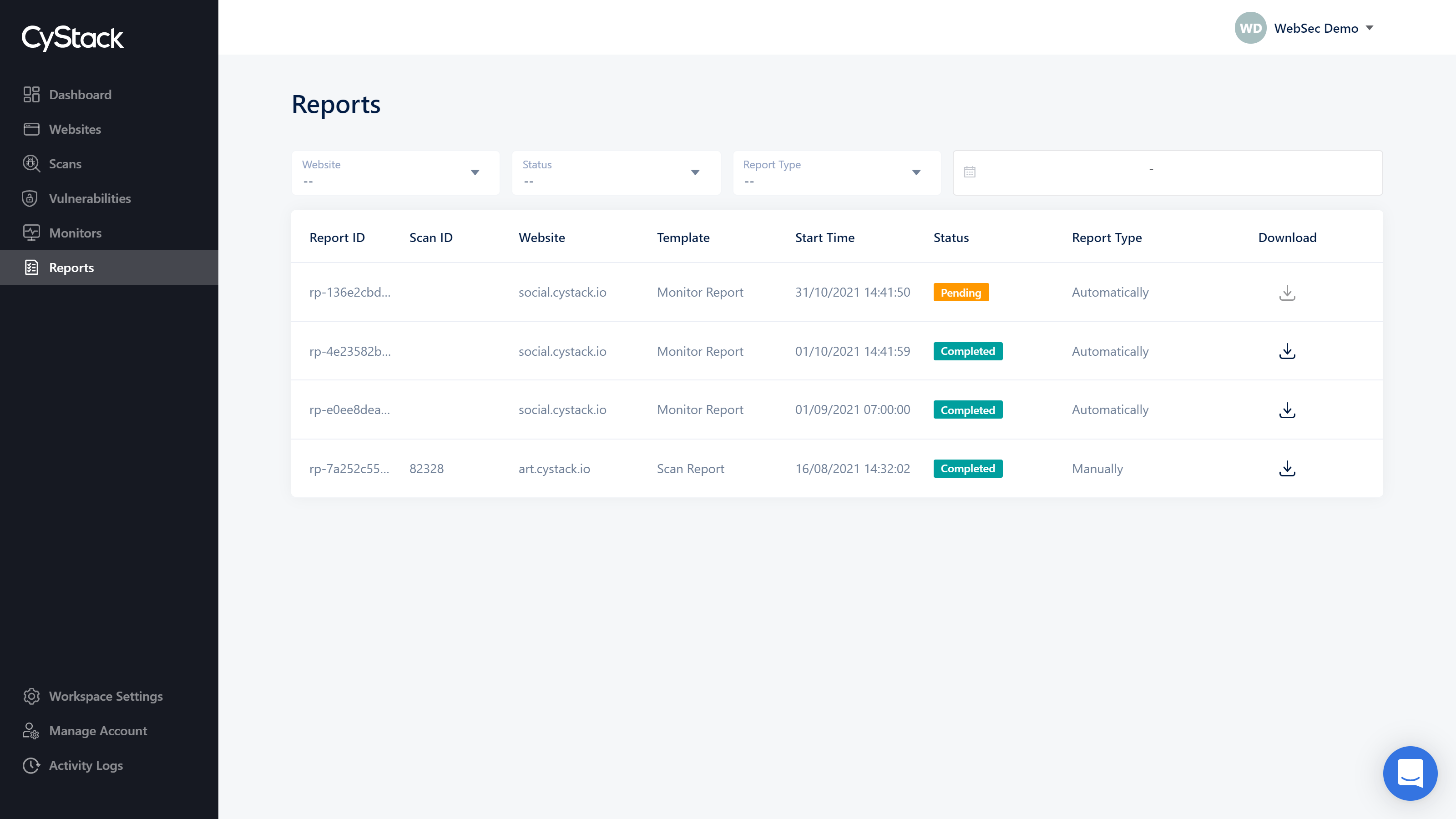 The reports will be displayed here with information such as
Report ID.
Scan ID for Scan Reports, not displayed for Monitor Reports.
Website: the address of scanned or monitored website.
Template: Monitor Report or Scan Report.
Start time.
Status: Pending, Running or Completed.
Report Type: showing if a report is automatically or manually created.
Filter and Search Reports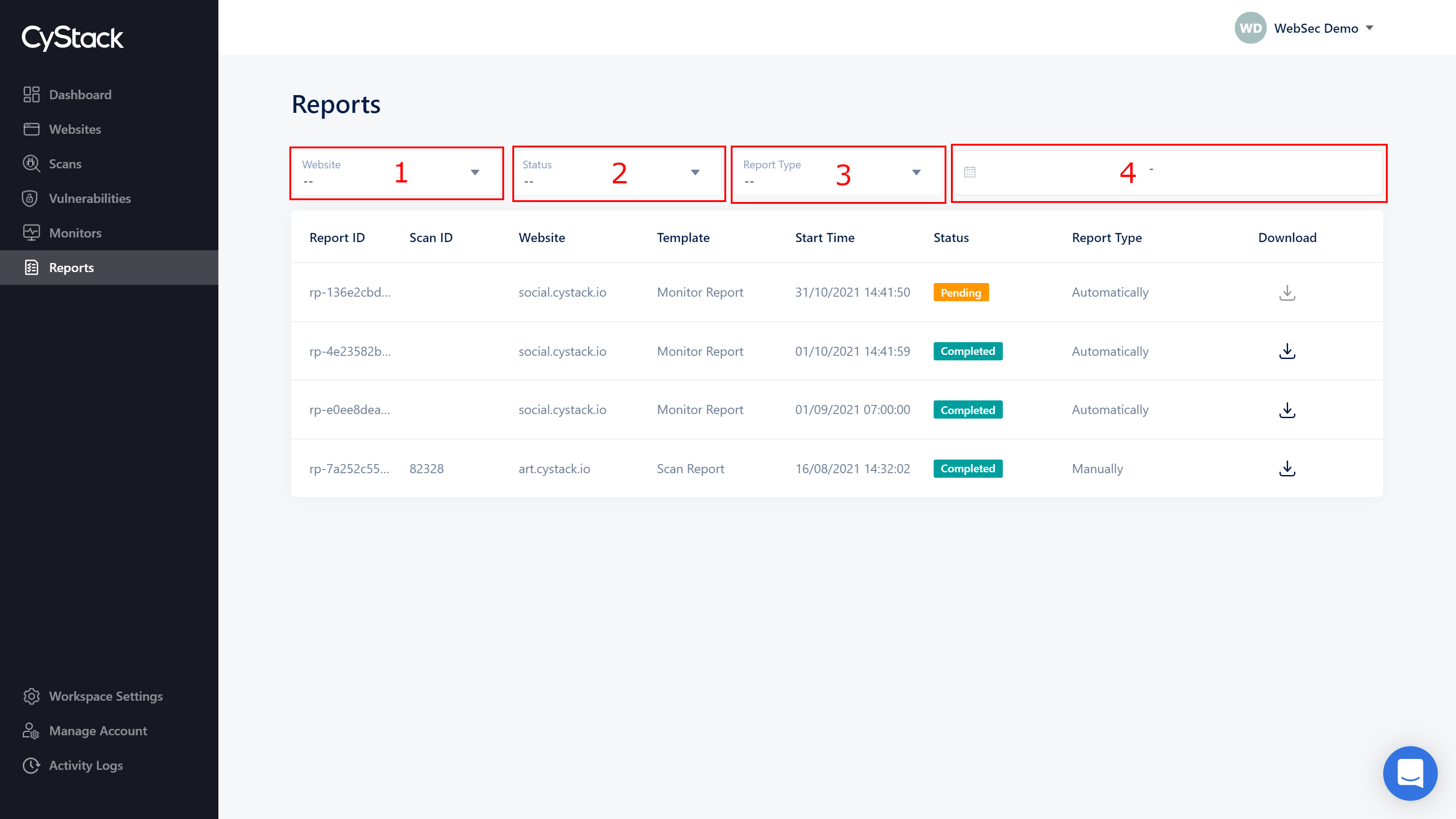 You can filter and search for reports
By Website (1).
By Status (Pending, Running or Completed) (2).
By Report Type (Automatically or Manually) (3).
During a period of time (4).
Download and view Reports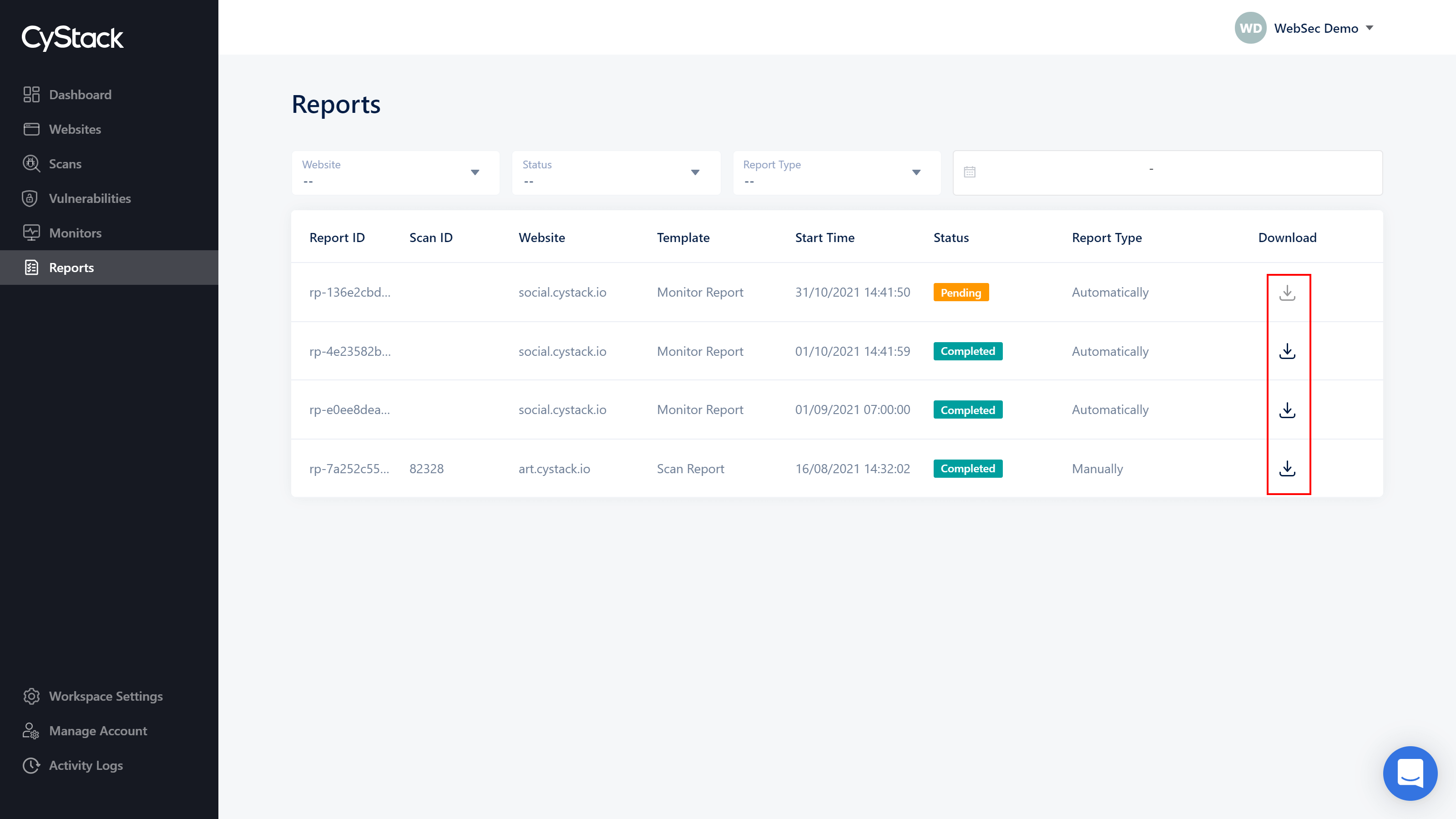 The reports can be downloaded and view in PDF filetype by clicking on the "Download" button in the last column.
Click hereopen in new window to view the sample report.