Dashboard Feature tab
The first feature tab, where you will be directed to by default, is the feature tab Dashboard, which provides an overview of the security of the system, including information from all product features.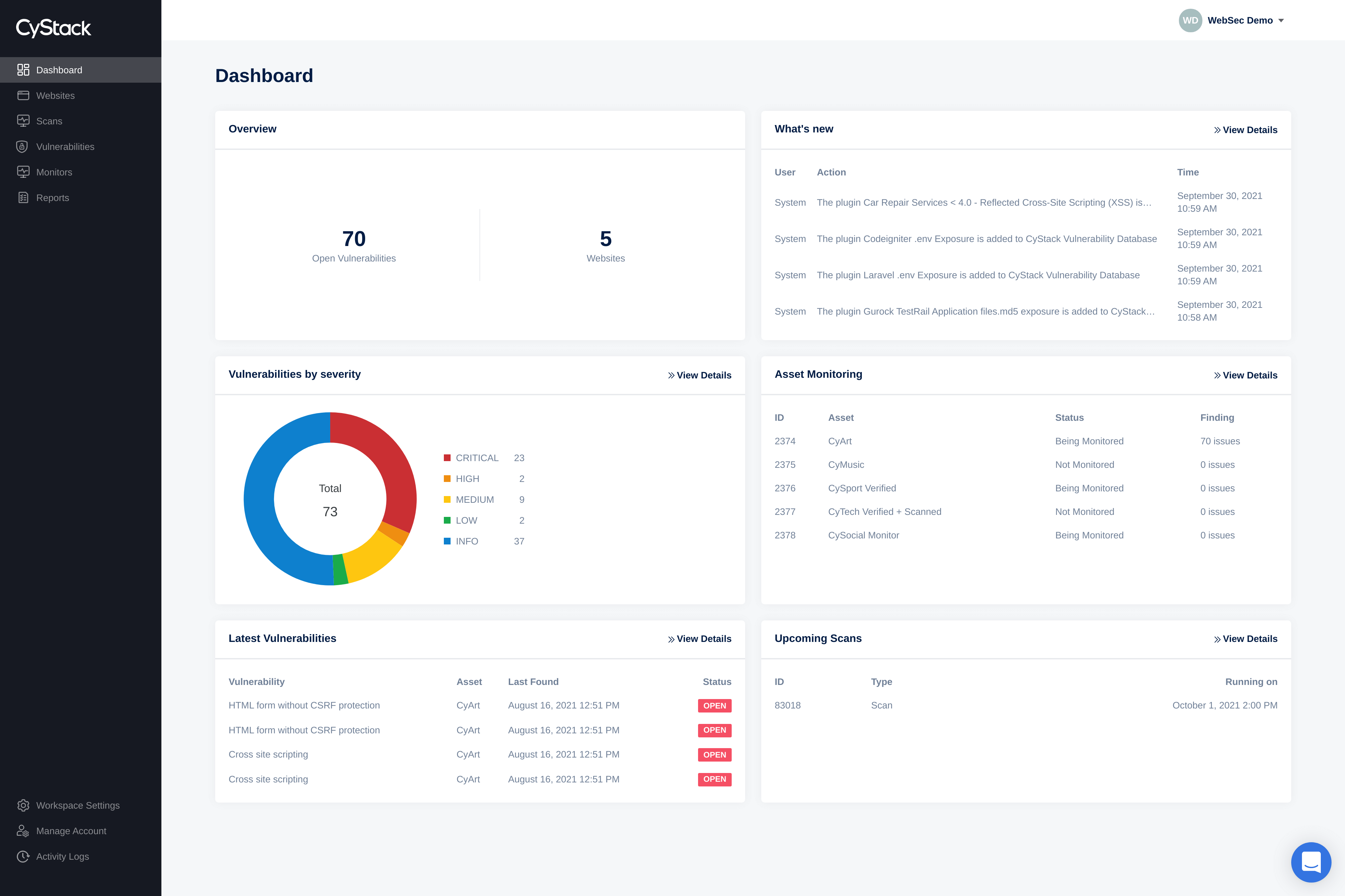 Using the Dashboard you can check if there is any problem or issue, and quickly navigate to its details, instead of going through the features and subfeatures tabs.
For example: from the Dashboard, in the Latest Vulnerabilities you see some Open Vulnerabilities listed, and click on the newest one (the first one on the list) HTML form without CSRF protection, you will be redirect to the Vulnerability Details to check that vulnerability thoroughly.
What's new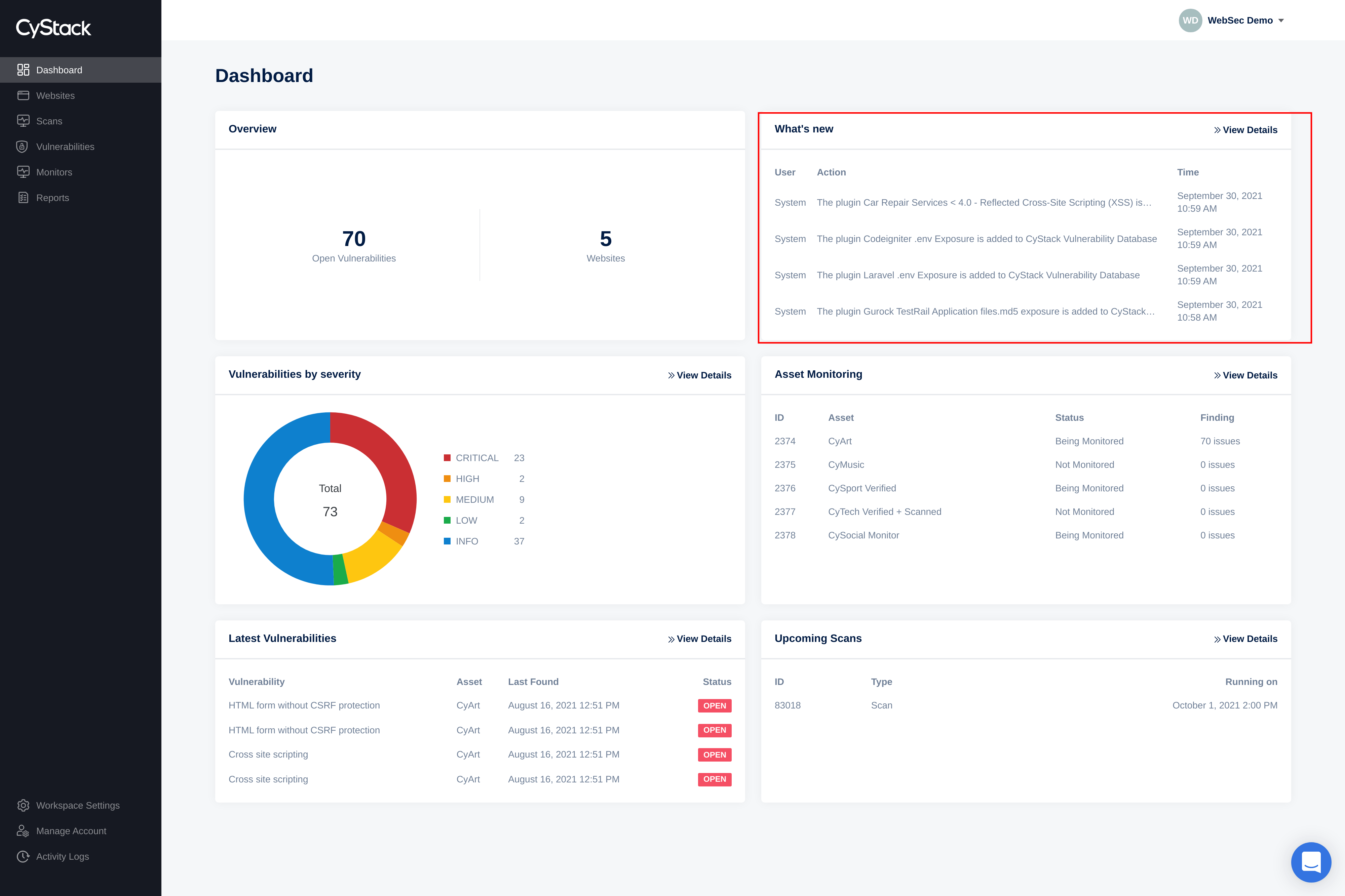 This section displays information from Activity Logs feature, allows customers to see the most recent system and user activities. Click on "View Details" to go to Activities Log feature.
Vulnerabilities by severity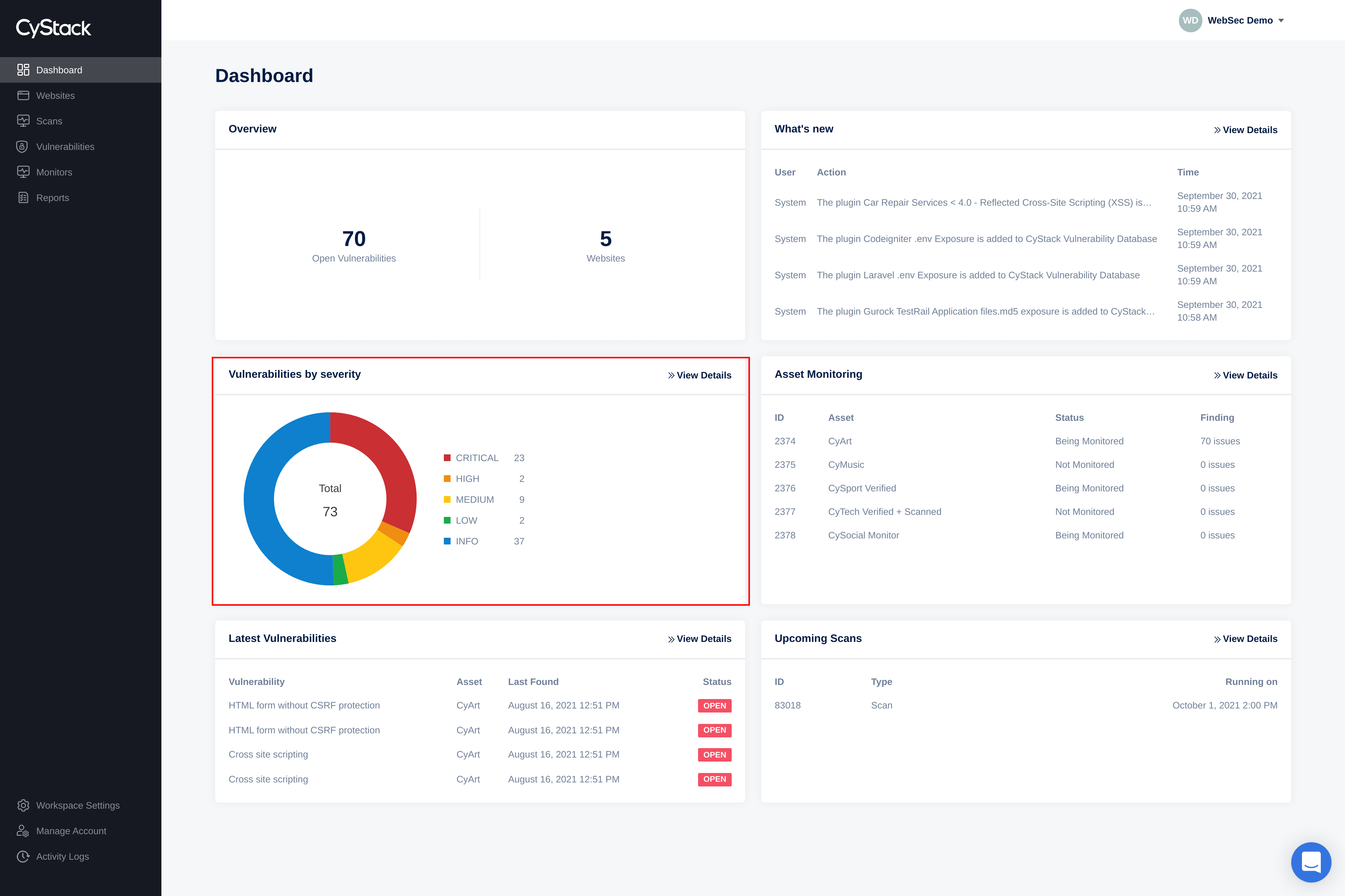 This section displays visualized information about found security vulnerabilities. Customers can click "View Details" to go to the Vulnerability Management section and view detailed information about all the vulnerabilities.
Asset Monitoring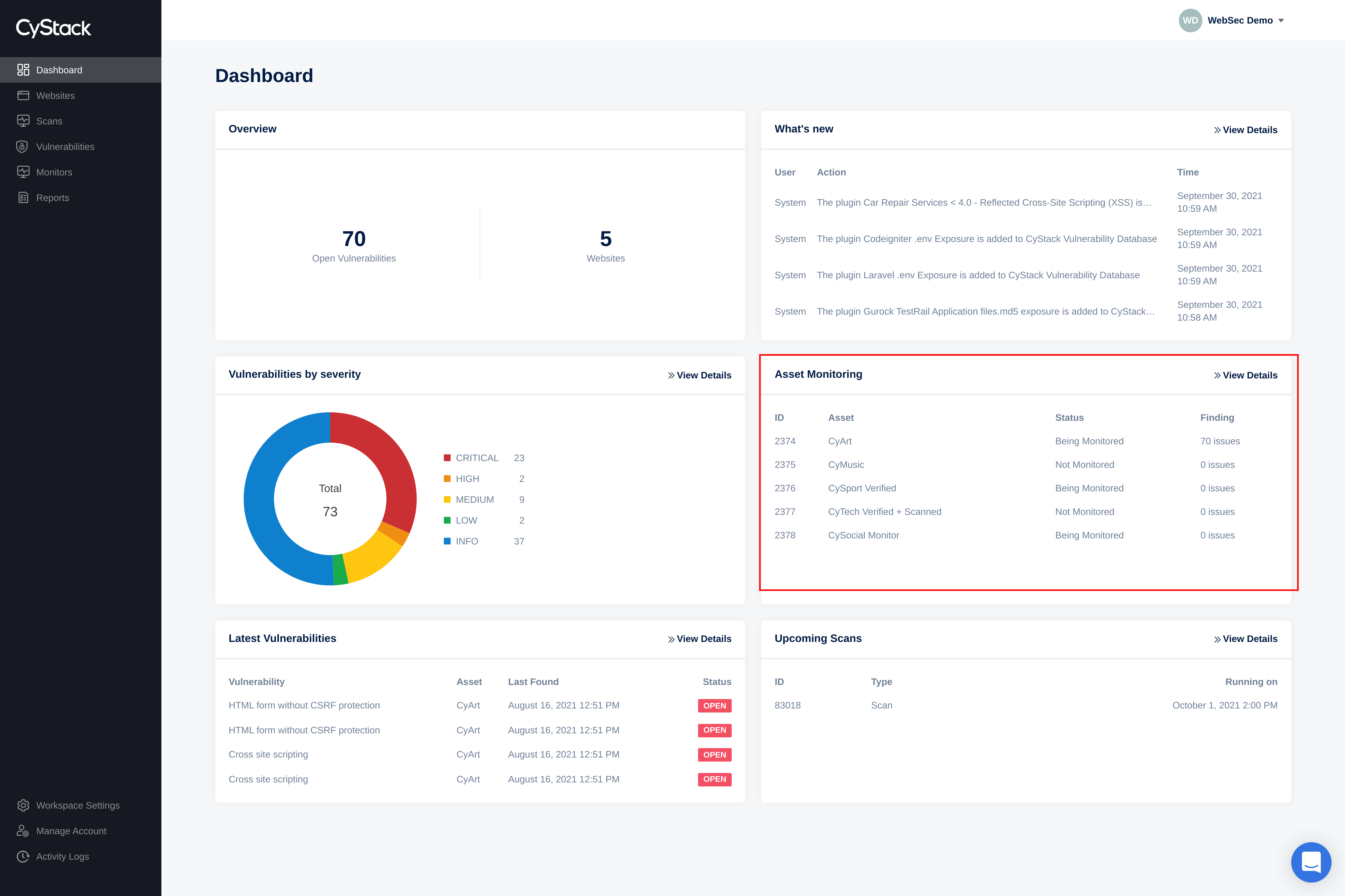 This section displays information about Websites after being added to Web Security, clicking on "View Details" will redirect you to the Websites tab.
Latest Vulnerabilities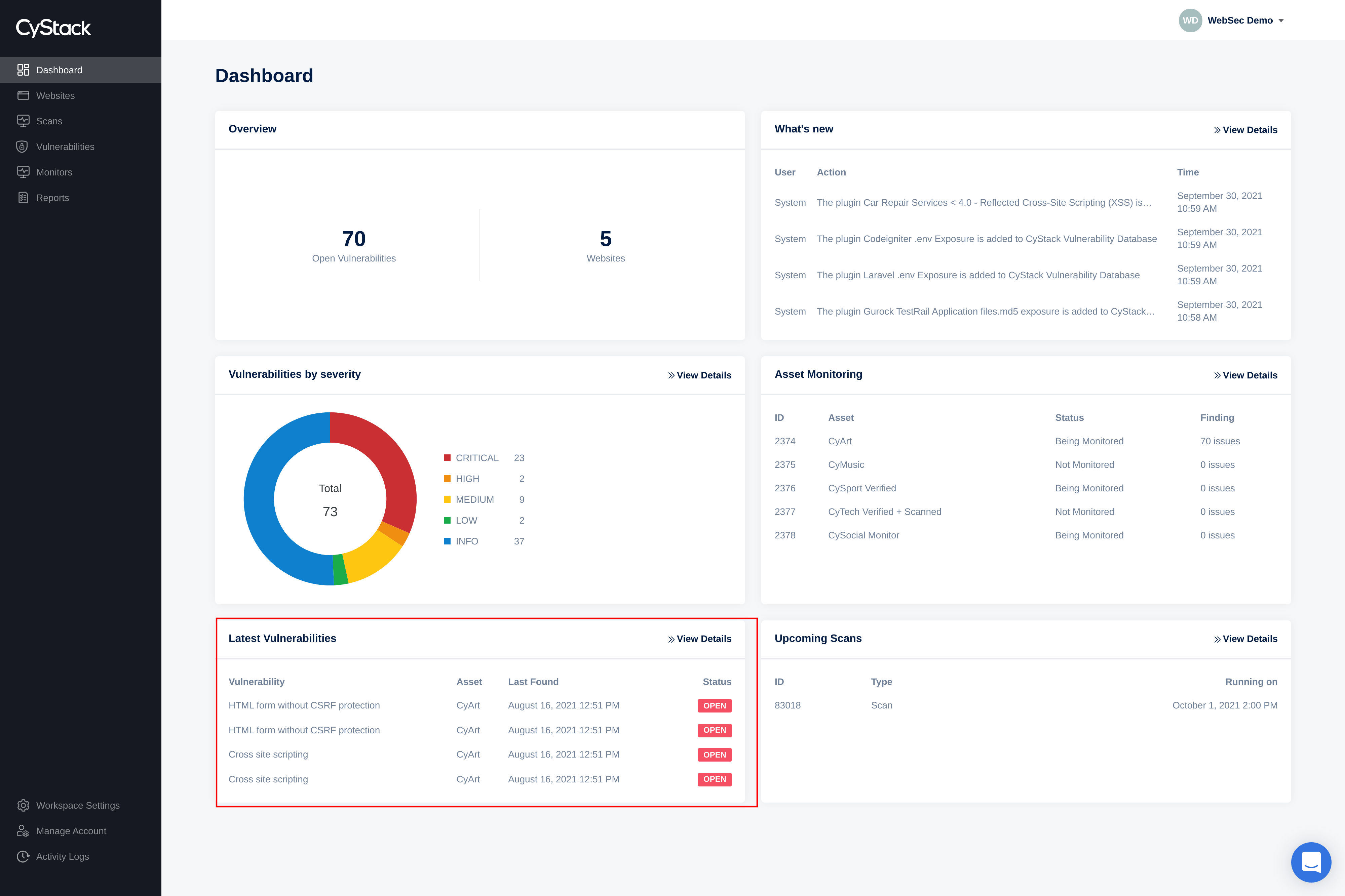 This section displays the newest found vulnerabilities, along with their locantion, date and status. You can click on the vulnerability name to view the full information of that vulnerability. Clicking on "View Details" will direct customers to the Vulnerability Management.
Upcoming Scans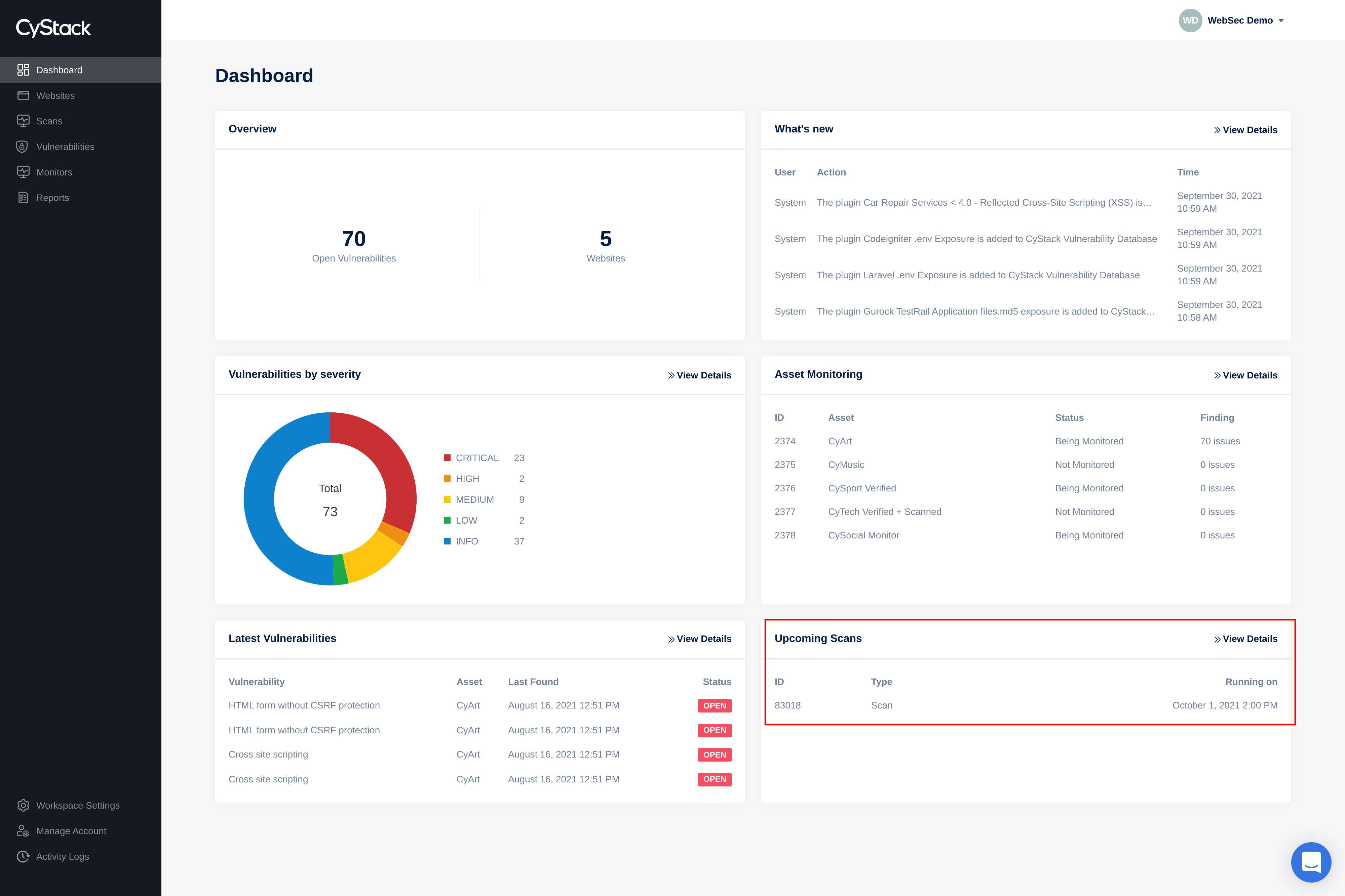 If you had schedule a scan to be repeated periodically, or set a scan time to be a date and time in the future, the upcoming scan will be displayed here. Clicking on the "View details" will direct customers to Scan History.