Monitor History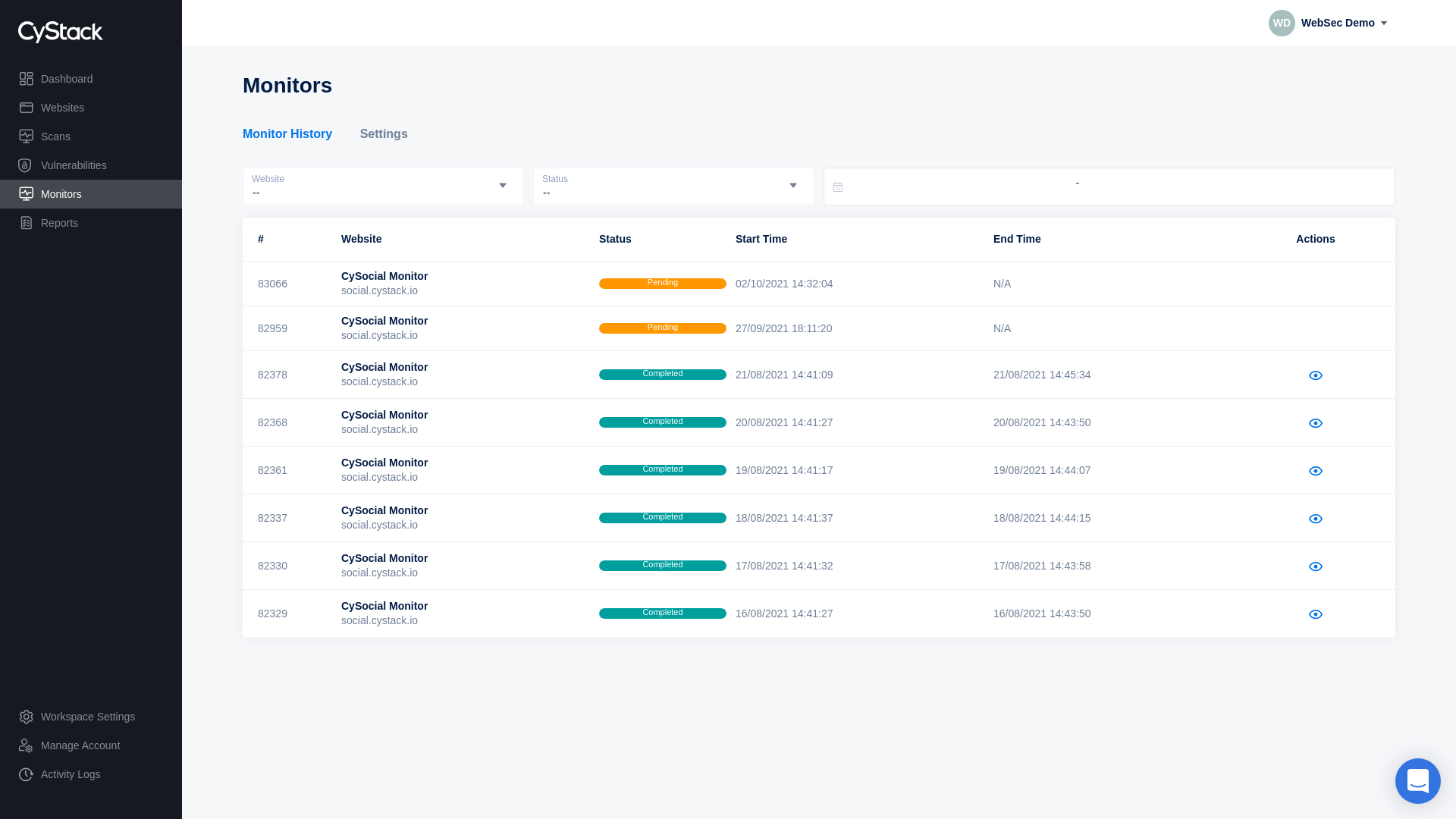 For each Monitoring scan, the Monitor History view will show the ID number, Website name, status (Pending, Running, Completed, Stopping or Stopped), process start and end time.
View Monitoring details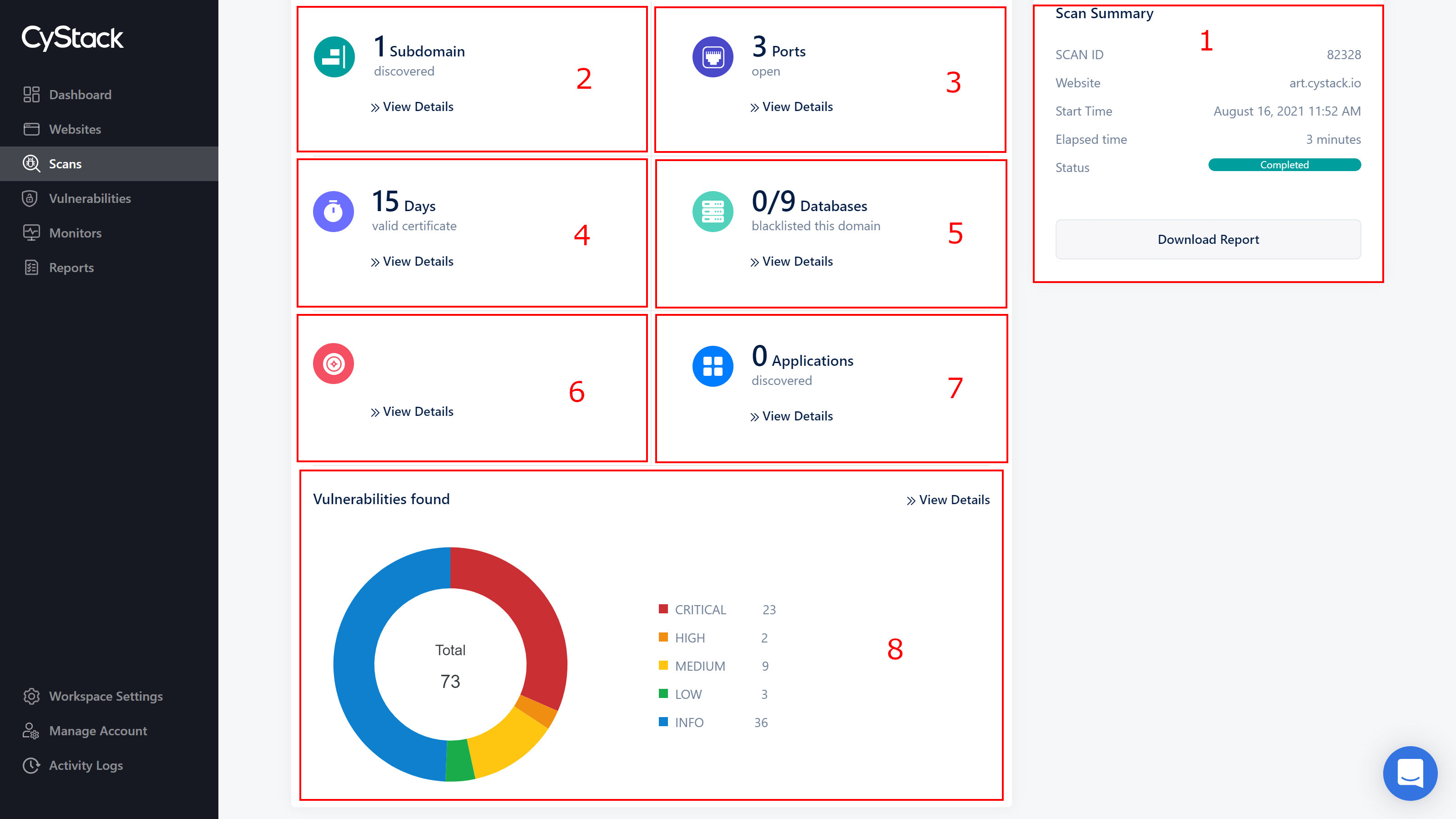 When you click "View Details" (the eye button in the Actions column), detailed information about that Monitoring scan will be displayed, including:
(1) Scan Summary: showing the Scan ID, scanned Website, Start time, how long did the scan take (Elapsed time). There's also an option to download the Scan Report by clicking on the "Download Report" button.
(2) Subdomain discovered: for website with Monitor package. Click on "View Details" to check the full list of subdomain.
(3) Number of ports open. Click on "View Details" to see the ports and also its protocol, service, products, version, etc.
(4) SSL certificates status. The number displayed here is the duration (in days) after which the SSL certification will expire. To check the full information of website's SSL Certificates, please click on "View Details".
(5) Domain blacklists. There are 9 databases in which Web Security will check if your domain appears in. Clicking on "View Details" will display the full list of those databases and you can see if any of them had blacklisted your domain.
(6) Hacking information. If Web Security finds any information regarding your website being hacked or having data leakage, it will be displayed here.
(7) Applications discovered. Click on "View Details" to see the full list.
(8) Vulnerabilities found. Arguably the most important part, showing a graph of found vulnerabilities by severity. Click on "View Details" will display the full list of vulnerabilities found in this particular scan. You can then click on the vulnerabilities to see more detailed information.