Vulnerabilities list
Click on the Vulnerabilities tab to access the Vulnerabilities Management.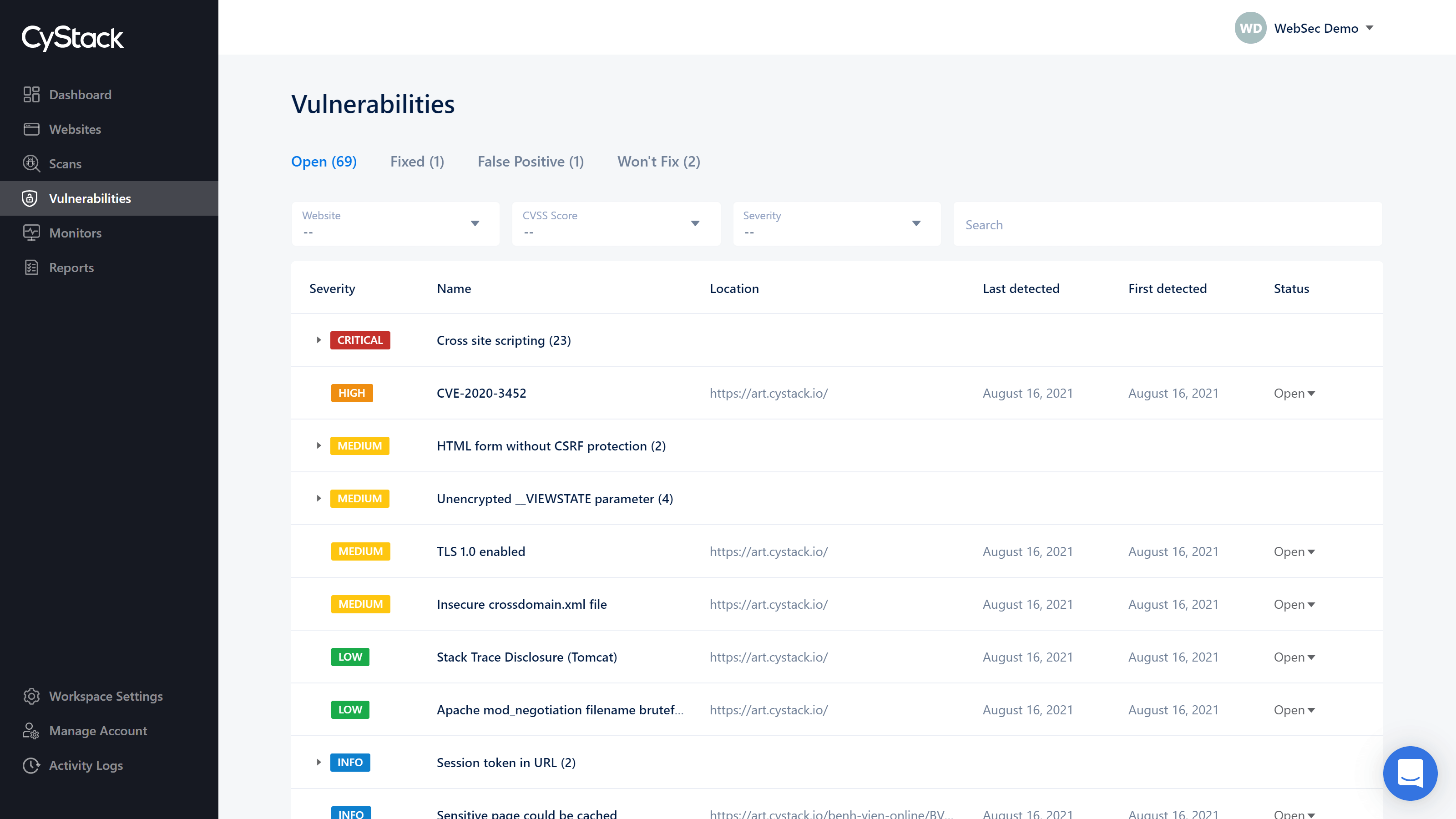 Vulnerabilities Status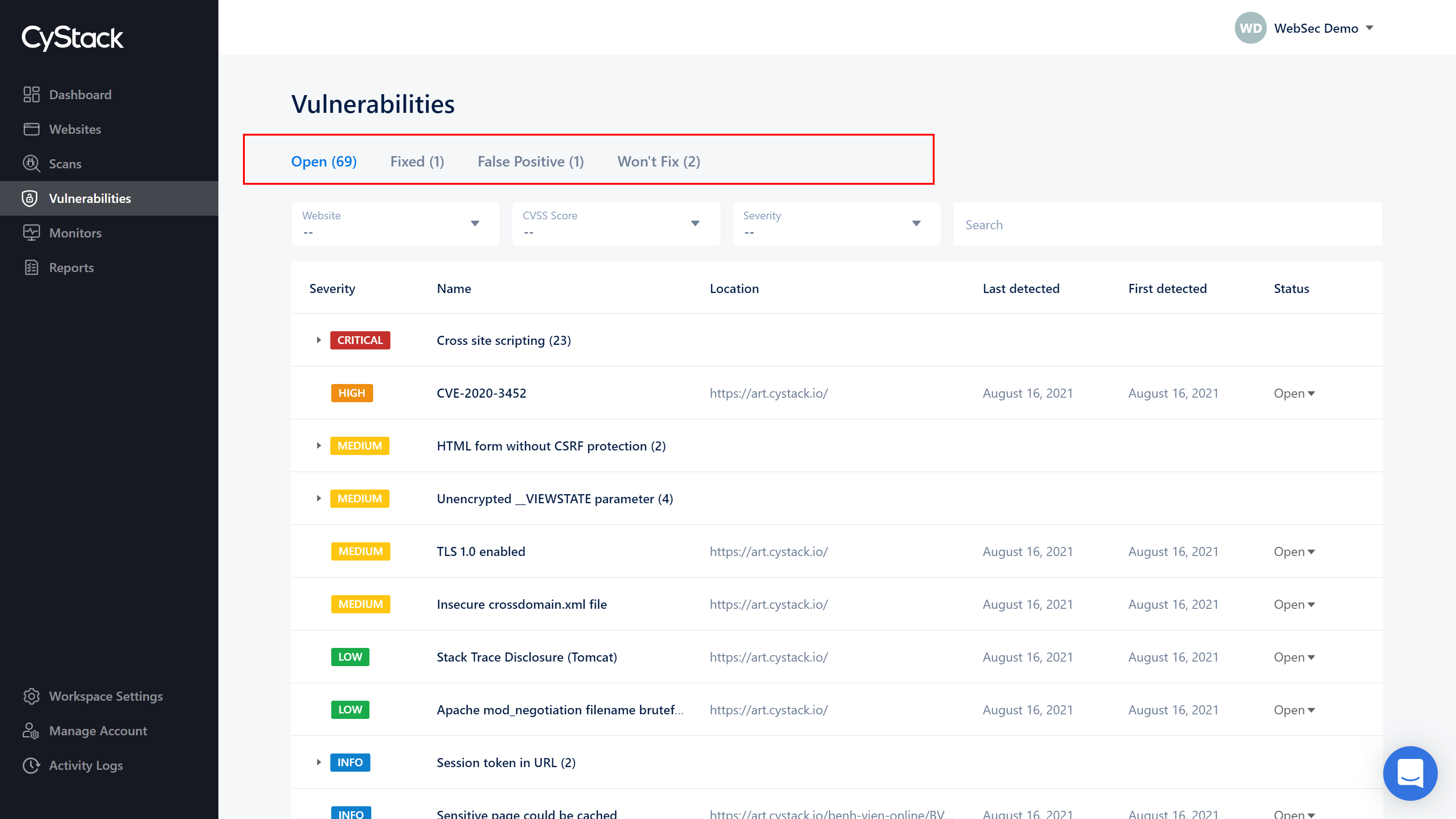 Found vulnerabilities are categorized based on their current status as following:
Open: Discovered but unresolved vulnerabilities.
Fixed: Vulnerabilities that have been fixed.
False Positive: Cases are evaluated as false positives.
Won't fix: Vulnerabilities detected but customers decide not to fix.
Vulnerabilities Properties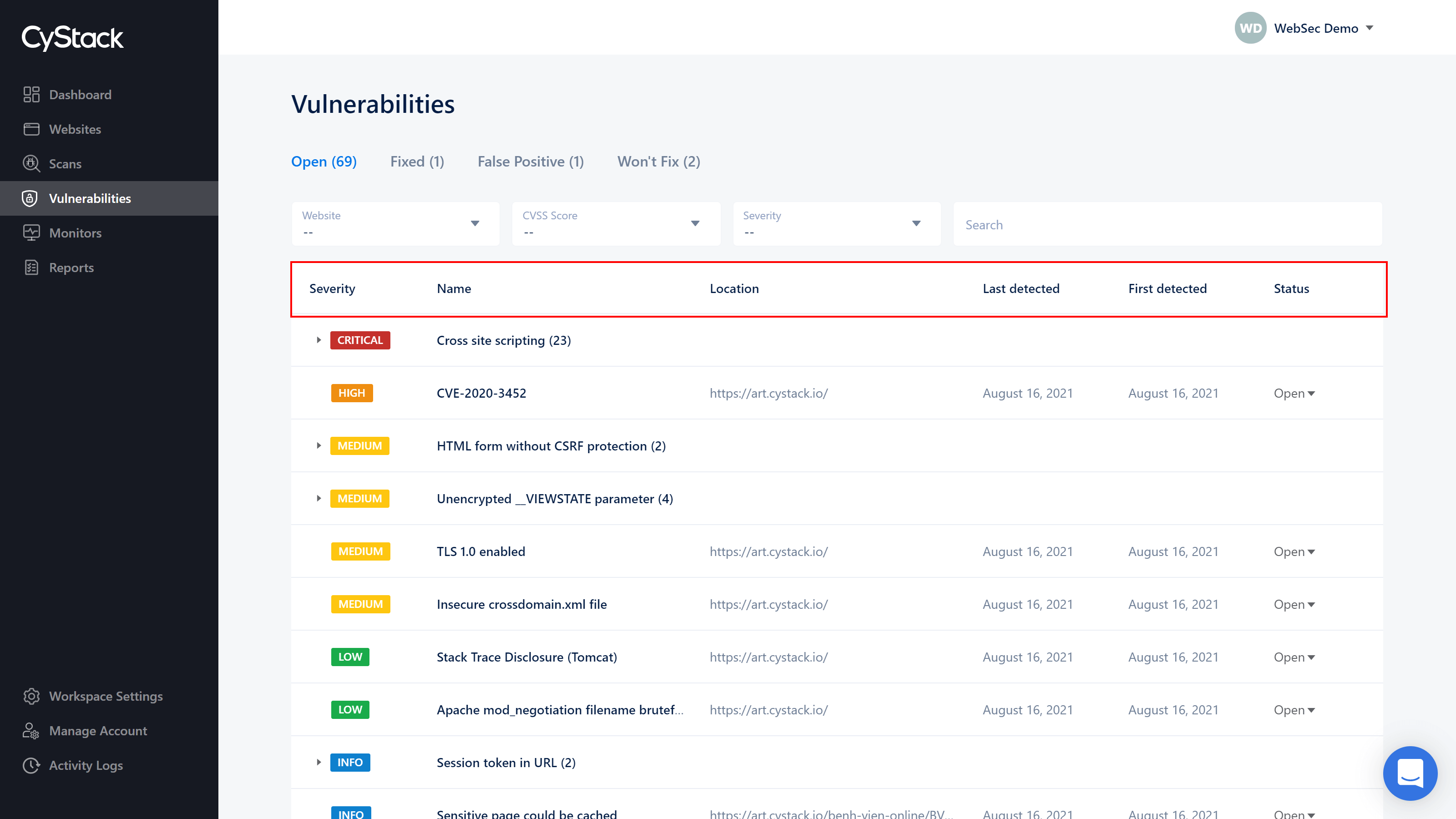 In each Status tab, found vulnerabilities will be shown with information such as:
Severity
Name: e.g. Cross site scripting, or CVE-2020-3452, etc.
Locaion: e.g. https://art.cystack.io/van-hoa-giai-tri/
Last detected
First detected
Status: where you can click on to change the status of a vulnerability.