General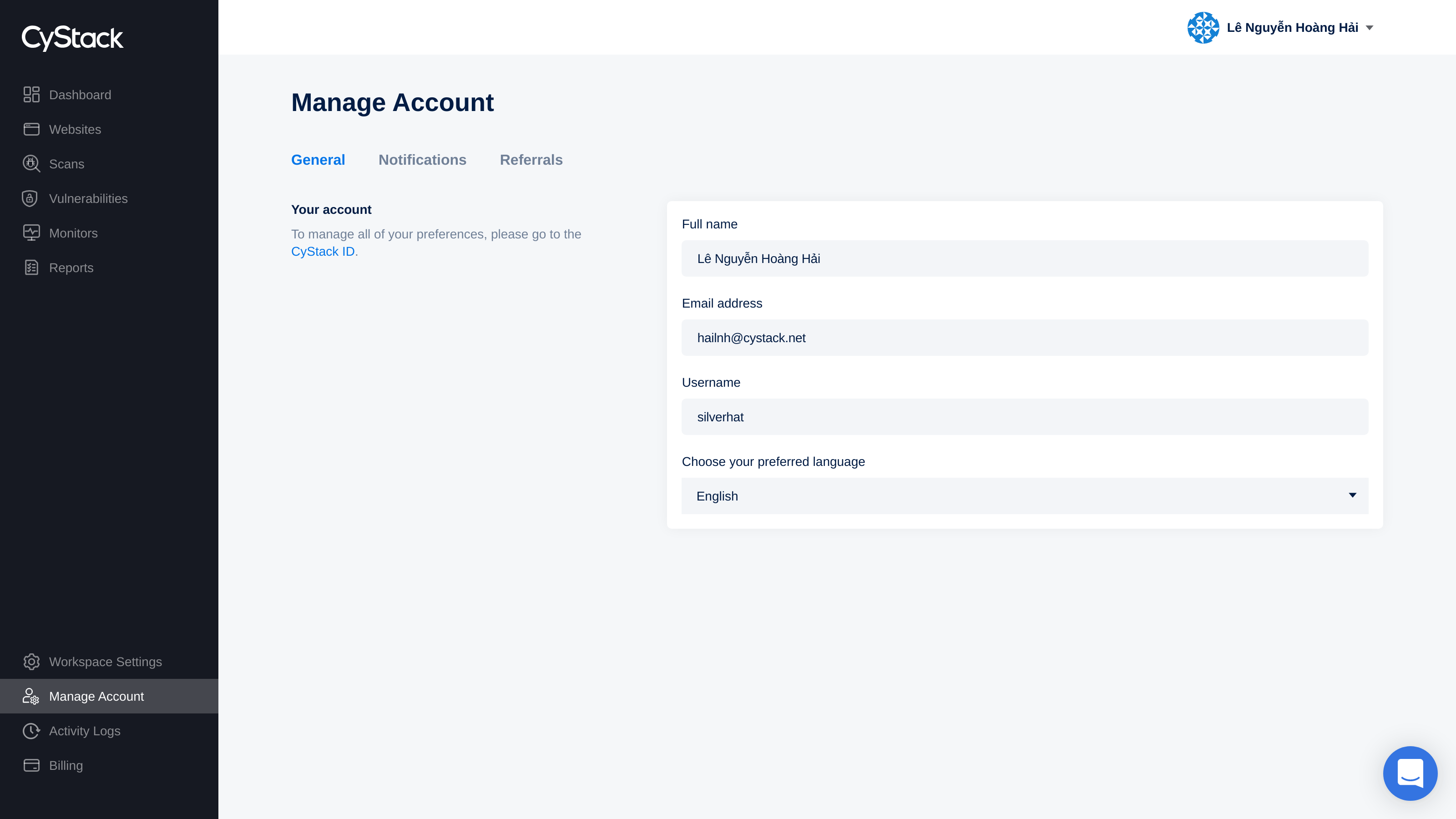 To manage your CyStack Web Security account, please click on the Manage Account tab. The General tab will show your Account information such as Full name, Email address, and Username.
Change Account Information
To change any of your account information, you can click on the link to access CyStack ID in the interface, or access CyStack ID page directly at https://id.cystack.net/open in new window.
Change Language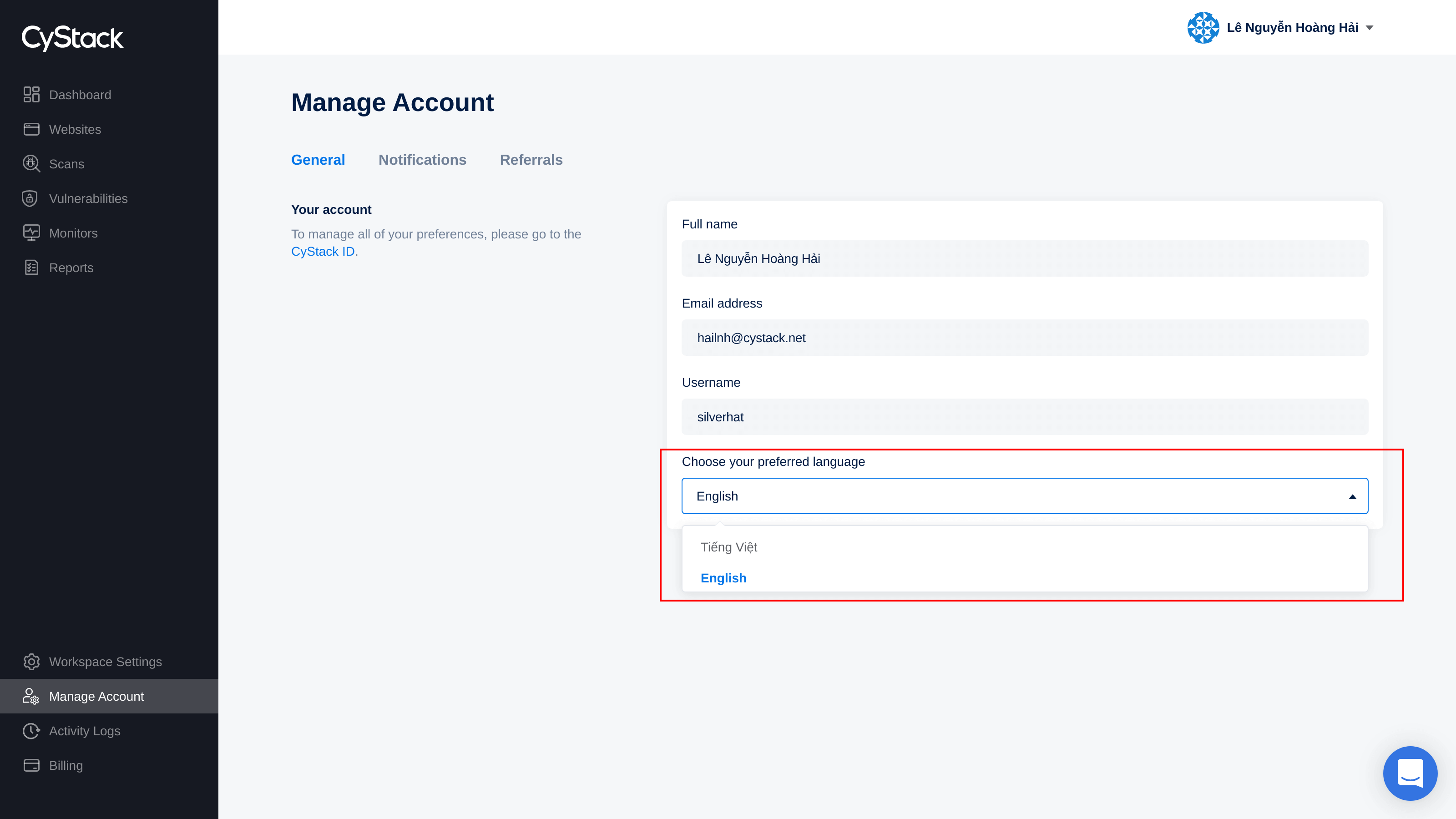 In the General tab you can also choose another language from the list in "Choose your preferred language" to switch to.